Culture
At N-Hance, we pride ourselves on our unique culture. We never try to build competition between our franchisees. We build collaboration among each franchisee, which we believe is a more sustainable type of success in our industry. N-Hance feels that sharing ideas and innovations help us continually succeed and improve our brand. Our franchises support one another and we consider N-Hance to be one big family. We'd love to see it grow!
Philosophy
While we do manufacture products, we are not a manufacturing company. Because we're a franchise organization, it's easy to understand that our franchisees take the place for our most important customers. We take care of them like you would any client. Our philosophy is that we find success through the success of our franchisees—if we can help our franchise owners meet objectives, then everything else falls into place.
Looking Forward
Here at N-Hance, we anticipate continual growth for each of our franchisees. We make sure each franchisee is doing well, and we continue to check in on them to ensure that their business is seeing the growth they expect. Our plans for the future are to keep increasing this growth for each of our franchisees, while maintaining our company's base culture and philosophy. Start your own N-Hance franchise to be a part of this exciting future!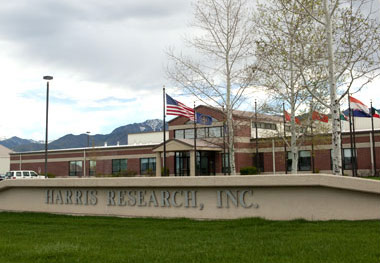 N-Hance Headquarters
Harris Research, the parent company of N-Hance and Chem-Dry, is headquartered in beautiful Logan, Utah. The purpose of our office was to house our two brands and provide all the resources our franchisees need in order to be successful. Our franchisees love coming to headquarters for training because of the many outdoor activities offered in the Cache Valley area. The majority of our employees are old-timers, having been with the company for at least 10 years.
Nashville Headquarters
Most organizations continue to grow where they were started. Because we are located in the west, the majority of our franchises are located in the west as well. Our organization recently opened a satellite office in Nashville and we are excited about the growth that our brand will experience via our presence in the east. Many large franchise organizations are based out of Tennessee, which provides us with a large talent pool to draw from as we further our goals.
Chemistry Lab
With our complete commitment to research and development, N-Hance has a full-time chemist who engineers and innovates within a fully functional chemistry laboratory. Here, products and equipment are tested to ensure the highest in quality standards. Because we develop and test all of our products and raw goods, we're confident that they meet our strict quality and compatibility requirements.
Training Facilities
We pride ourselves on our many training facilities throughout the nation. These training facilities are essential to making sure our quality service and products are fluent with each and every person that associates with them on a business level. Because we strive to have every employee on the same page, our dedication to detail and unity when it comes to the company name are second to none.
N-Hance Awards
N-Hance takes great pride in the awards and recognition's we have received. We're always striving to be bigger and better, and that includes our dedication to customer service and offering a premier wood renewal system.
Entrepreneur's Franchise 500 Rankings
The Franchise 500 is the gold standard of franchise rankings.  These rankings factor in financial strength, growth rate, stability, and size of system.
2018 ranking #159 Fastest Growing Franchise
2018 ranking #1 in category
2017 ranking #258 Fastest Growing Franchise
2017 ranking #1 in category
2015 ranking #125 overall
2014 ranking #25 for Low-Cost Franchises
2014 ranking #31 in Top Home-Based Franchises
2014 ranking #142 in America's Top Global Franchises
2014 ranking #40 in Fastest Growing Franchise.
Other awards
2010 Home Depot Top 10 Merchandise Innovators of the Year
Featured on the Do It Yourself (DIY) Network's House Crashers and will continue to pursue spots on home improvement shows.
The Next Step
N-Hance is looking for dedicated individuals to start new franchises in their areas. Ready to take the next step? Click below to request more information and to get in touch with an N-Hance expert!